That's totally an empty threat, but let's roll with it.
I really just want to share with you what I've put together for this giveaway.
And NO - it's not alcohol. I don't share my booze, mmmkay?


So tell your friends about this giveaway by sharing the button below.

(Just because the giveaway doesn't include alcohol, doesn't mean the button shouldn't)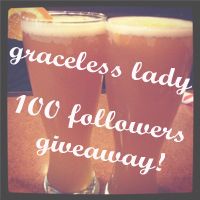 Once I reach 100 followers, I'll show you all the cash and prizes!