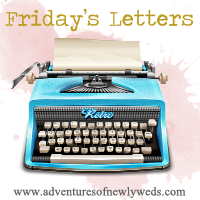 Dear Readers:
Thanks for your comments on
my post
yesterday. I'm glad I'm not the only one who was shocked by what happened. After I typed out all of my frustrations, and posted my rant, I went to the bathroom and discovered my period showed up - early - again. So
that's
why I've been an evil bitch this week.
And that's also why I could very well lose followers - again. Remember: talking about periods is a
no-no
.
I was your #1 fan when you were at the news desk on The Today show, but ever since you switched to co-anchor, I
just don't love you like I used to. You fumble over your words, and can be extremely awkward at times. I'm not sure what The Today show producers are going to do with you, but I'm hoping that Savannah Guthrie takes your place.
Kelsey
and I decided that this would also be a great news team:
#BrainsandBeauty

I created the picture above. Kelsey created the one below, which is even better:
She named the file "Glasses Surprise" and I peed a little.
Dear North Carolina:
2 weeks!
I saw a plane take off this morning on my way to work and I literally squealed with excitement. Last night Sam picked up her very own
plane shirt
so we are pretty much good to go.
I hope you are ready for us.
Have a great weekend everyone!