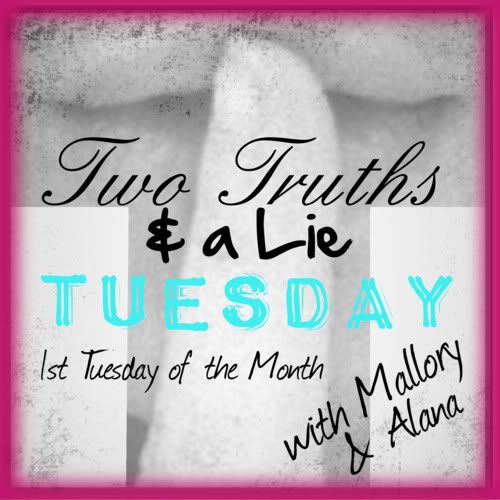 Linking up with Alana and Mallory today for Two Truths & a Lie. I love this link up. I really do. If you didn't see my last one, you can check it out here and the answer here.
You have to decide which of the following 3 things is a lie.
Last time I focused on my drinking shenanigans. This time I'm going to talk about guys I've dated.
1. One time when I was out to eat, the waiter I had was gorgeous, so I wrote, "Here's a tip - call me" with my phone number on the check. He called.
2. I stole Sam's (my best friend) boyfriend when her and I first met. I only stayed with him for about a month, and Sam was incredibly nice to me even after I did it. I still think she should have told me to eff off.
3. I cheated on one of my boyfriends with his brother. Oops. #sorrynotsorry
Okay, leave a comment and let me know what one you think is a lie. I'll reveal my answer tomorrow.
PS: Join the link up
here
.
PPS: Remember when I reached 101 followers? You guys are all fools, and I love ya for it.
Make sure you enter
the giveaway
.
PPPS: Check back this afternoon for the RHONJ recap/guest post!